1994 Olympic GOLD Medalist & 1993 World Champion, Ladies Figure Skating; Actress, Designer, Author, Spokesperson, Philanthropist!
When Oksana Baiul was three years old, she received her first pair of ice skates from her Grandfather. By just seven years old, she already won her first competition. The Ukrainian Figure Skating Federation immediately took notice of her unique, natural balletic artistry on the ice.
In 1994, at barely 16 years old, the world watched literally (Oksana Baiul holds the record for most watched Olympic performance in history) as Oksana captivated our hearts & won the Olympic Gold Medal, proving that she is the Best in the World! Contrary to the false tales spun by a former coach and others to the media claiming to have financially supported Oksana prior to 1994, in fact Oksana was by 1993 already unknowingly a very wealthy teenager with her own apartment, having won GOLD at the 1993 World Championship, headlined the ISU European Tour and being contracted by Tom Collins to co-headline his 1993 Tour of World Figure Skating Champions sold out 43 US cities tour. In 1994, Oksana was brought to the United States, was signed to William Morris Talent Agency, turned professional, toured and performed nonstop for 8 years and Barbara Walter's named her "One of the 10 Most Fascinating Personalities of 1994″.  Oksana Baiul remains to date the ONLY Ukrainian and USSR Ladies Figure Skating Olympic Gold Medal Champion!
Born in Dnipropetrovsk, Ukraine, she was an only child of parents Sergei and Marina Baiul who divorced when she was two. Her mother and her grandparents raised Oksana. When Oksana was 10, her grandparents died. Tragically, three years later at 13, her mother died of ovarian cancer.
Prior to and since her victory in Lillehammer, Oksana headlined figure skating tours and exhibitions non-stop from 1993 to 2006 in the United States, Canada, Japan, United Kingdom, Germany, Italy, Norway, Czech Republic, Spain, France, North Korea, South Korea, China, Ukraine, Russia and many more including AEG's Champions on Ice Tour and Smucker's Stars On Ice Tour.
Oksana's life story was depicted in the SONAR/RHI/Hallmark/CBS produced movie, "A Promise Kept: The Oksana Baiul Story". Oksana has published two Best Selling books, "Secrets of Skating/Oksana Baiul" & "Oksana, My Own Story".  Oksana has been profiled in several televised biographical specials on networks such as CBS, FOX, ABC, ESPN, NBC, Lifetime and A&E networks. In 1996, Oksana also launched "OKSANA: Jewels On Ice" and "Oksana: Ice Crystals" her jewelry collections, which sold-out on QVC and in turn were made available with major US luxury department stores. Oksana Baiul has headlined more than 900 live performances touring the globe, a part of over 150 headlining television and movie performances (Nutcracker on Ice [NBC/OnIce], Wizard of Oz on Ice [CBS/FeldEnt/RinglingBros/Turner], CBS Sports Olympic Winterfest, Goodwill Games) and more than 300 television appearances.
In 2002, Oksana also launched her clothing line, the Oksana Baiul Collection, the most successful independently owned Figure Skating Apparel line, created and designed by Oksana herself which is expanding in 2013. In 2003, Oksana returned to her hometown of Dnipropetrovsk, Ukraine and her heartfelt story was featured on ABC's 20/20 and featured in People Magazine. During 2005 to 2009 Oksana also headlined a Moscow Red Square TV special, starred in an off Broadway theatrical show "Cold As Ice" earning her performance critical acclaim, while dedicating the majority of her time to philanthropic endeavors benefiting children. Oksana, the only figure skater to become a globally known household name and cross over to be considered a true entertainer, has graced the covers of over 50 media publications globally and endorsed products such as ICON Fitness' HealthRider and Lifeway's KEFIR. Oksana has also furthered her acting making guest appearances on television series' (Arli$$, Strong Medicine), supporting roles in movies (Cutting Edge II), and stared as lead judge on ABC's prime-time reality show "Master of Champions".
---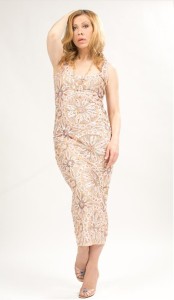 Oksana Baiul, nicknamed the Queen of Ice and the Swan of Odessa, who partnered with Entertainment Producer, Investor and Philanthropist Carlo J. Farina, can be found on the ice training for her upcoming return to the ice-stage and television, writing her highly-anticipated autobiography, lending her celebrated name and attendance to international philanthropic fundraising, developing her first solo headlining global tour production commencing in 2014 and expanding her career as a co-Producer (of the tour in addition to Television specials), while also designing the OKSANA BAIUL Collection encompassing figure skating apparel, ready to wear, accessories and her jewelry line!