September 25, 2013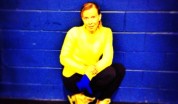 This exclusive video is an awesome sneak peek of OKSANA BAIUL® EMPRESS Of ICE training for a tribute performance she's been working on.  A must see!
The Empress is just warming up…
p.s. OKSANA BAIUL® COLLECTION 2013/2014 is launching in less than 1 week…by skater for skater!