January 27, 2015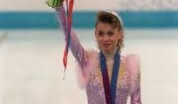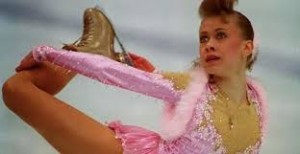 "The Face of Ukraine: Casting Oksana Baiul" the WINNER
"The Face of Ukraine: Casting OKSANA BAIUL" WON at Sundance Film Festival 2015!
OKSANA  BAIUL  HAS  PERSONALLY  EXTENDED  HER  HEARTFELT  CONGRATULATIONS  TO  KITTY  GREEN  ON  THIS  WONDERFUL  NEWS  OF  HER  BIG  WIN!
The Sundance Film Fesitval Short Film Jury Award (Non-Fiction) was announced this evening, "The Face of Ukraine: Casting Oksana Baiul" Directed by Kitty Green is the WINNER!!!
The film which debuted at Sundance Film Festival on January 24, 2015, also garnered the Independent Filmmaker Kitty Green of Australia as she was selected by the Women In Film Los Angeles jury as well yesterday as an award winner!
#SupportPerformingArts
The Face of Ukraine: Casting Oksana Baiul
Adorned in pink sequins, little girls from all over a divided, war-torn Ukraine audition to play the role of a national hero whose tears of joy once united their troubled country, the gold-winning figure skater Oksana Baiul.
Directed, Written & Co-Produced by Kitty Green
http://www.thewrap.com/sundance-world-of-tomorrow-wins-short-film-grand-jury-prize/
http://deadline.com/2015/01/sundance-short-film-award-winners-list-world-of-tomorrow-1201361276/
http://www.sundance.org/projects/the-face-of-ukraine-casting-oksana-baiul
http://blogs.indiewire.com/womenandhollywood/women-in-film-awards-33-000-to-filmmakers-in-sundance-20150126
http://www.imdb.com/title/tt4215336/?ref_=nm_knf_i2
Posted by: Oksana Baiul Team